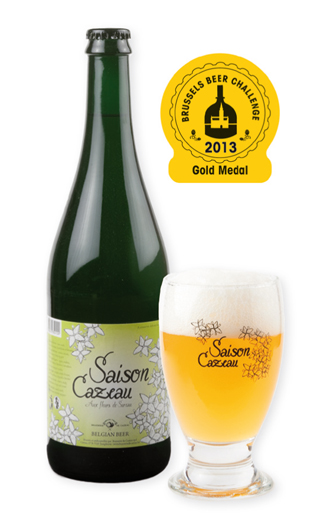 Saison Cazeau
A true seasonal beer, as refreshing as it should be! Taste it in the summer, sitting at a terrace table …
Originally, season beer was a beer brewed before the summer and intended for summer-season farmhands. It had low alcohol content and a marked bitterness that made it really refreshing.
We wanted to offer a truly seasonal Season with production limited in time. As Laurent Agache's parents had created a cottage-type aperitif based on fresh elder tree flowers, greatly appreciated for family festivities, we have tried to use that flower for producing our Season.
The elder flower, combined with the Sterling hop, was wonderful right from the first tests: the bitterness of the hops underlined by the flower brought a new and really nice freshness.
The following year, shortly after the flowering of the elder tree, our Saison Cazeau was launched on the market.