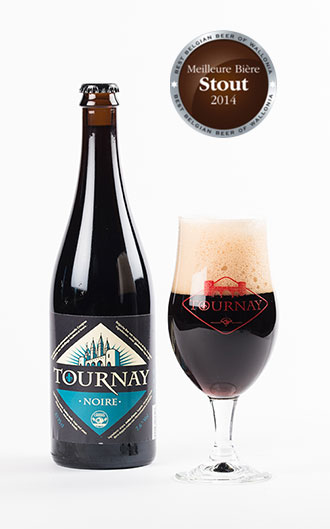 Tournay Noire
Objectively

… the best stout in the world!
Savour it with your dessert – with an ice cream and spéculoos, for example – and close your eyes: it's like entering a torrefaction workshop …
This beer is the favourite of Laurent Agache, who has always adored stout. "But I mean real Stout, not oversweet gassy liquids!".
With an aim of finding a fairly marked coffee after-taste, we have chosen to use the most torrefied barley malt that can be found on the market – Black malt at 1400 EBC. As this malt is a bit acrid, we have "corrected" it by using another slightly caramelized malt (150 EBC), and some brown sugar.
So that the hops can exist alongside these strong caramelized and torrefied malt flavours, we have mainly opted for the strong American hop, Tomahawk.